Hand Crafted Gifts – Glassware, Preserves, Books & Much More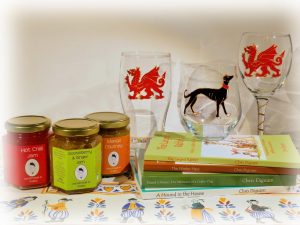 Croeso i Crafty Dog Cymru
Crafty Dog Cymru – Welsh Artisans creating magical memories:
Welsh Art & Gifts – Glassware & Handpainted Artwork – Magical Creations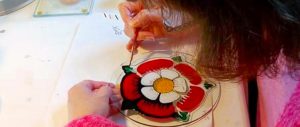 We individually hand-draw and hand-paint a wondrous range of artisan glassware from tableware to ornaments, as well as commissioned work to your design. (We are also happy to supply retail outlets – contact us for Trade prices.)
For Glassware & Handpainted Artwork Click Here

We are Artisan food producers of Welsh jam, Welsh chutney & Welsh marmalade, making a premium quality product by hand in small batches here in South Wales. We are proud to have maintained our 5 Star Food Hygeine Rating. (We are also happy to supply retail outlets – contact us for Trade prices.)
For Our Jams, Chutneys & Marmalades Click Here

Magical stories of adventure, bravery, heroes & villains for children and adults. With a greyhound twist, of course! £1 from every book sold goes to Greyhound Rescue Wales.
For Crafty Dog Books & Stories click here.
Our Latest Book – Found a Penny; The Memoirs of a Crafty Dog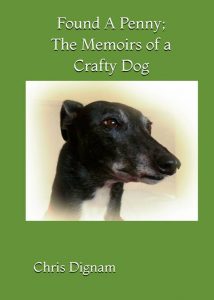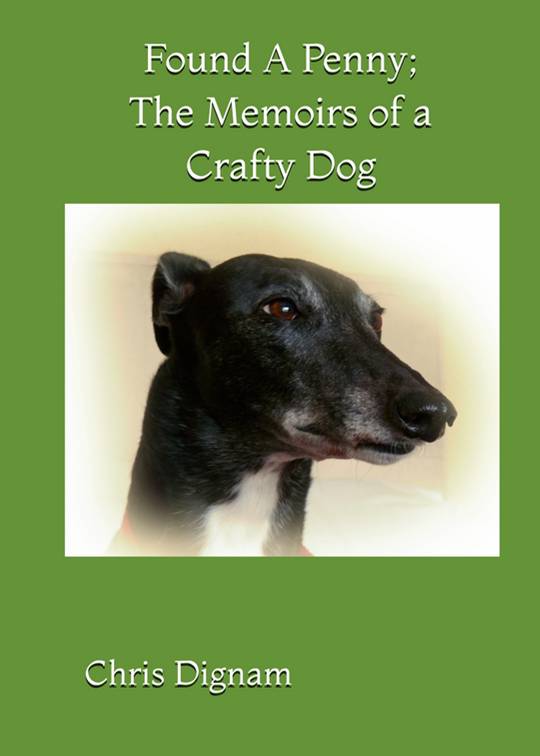 This is the true story of Penny; the Crafty Dog.
A wonderful greyhound born in Ireland and raised to race. First a winner, then a loser – abandoned and rescued to become a fabulous family member and an ambasador for the Greyhound breed. These memoirs, in her very own words, are about how she goes from ex-racing greyhound to media celebrity.
Read of her journey – from rescue to sofa – from a greyhound's point of view. Along the way she learns to cope with her Crafty family, meeting people and rep[resenting her breed at talks and meet and greets.
Penny tells of her travels and experiences abroad – including Flemish Stew! Despite her demons, she'll make you laugh, cry and then laugh again…and you might gain some canine culinary tips along the way – she is the Crafty Dog, after all!
The mighty Finn and his friends Rubbish the rabbit hound and Jeffrey the marmalade cat are surprised by a winter that seems without end. Across the fields the rabbits find spots of red and strange footprints in the snow – as they examine them a mysterious figure watches from the trees. Two hunters with guns and vicious dogs are searching too.
Who is this Winter Hare they are hunting, how can our heroes protect her and get her safely home? What if she never gets home? As all this is unfolding, deep underground, a black and white army is preparing to march…
This is an exciting tale of mystery, adventure and old magic, hairy heroes, dark villains and an ancient marmalade cat with arthritis, attitude (and more than a hint of anchovies!)
It's the 2nd in the Largest Rabbit series; it can be read as a follow-on or as a story in its own. Age 8 – 80! Check it out on our Crafty Dog Books page Here!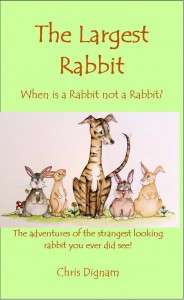 Our first children's book was The Largest Rabbit. It's both delightful and funny and introduces many fabulous characters. It is the first book in the "Largest Rabbit/Rubbish the Rabbit Hound" series.
For more information look at the Crafty Dog Books page and the web shop

Who's the Crafty Dog?
Our mascot and Director was our Penny, otherwise known as The Penster or Lady Penelope of Crafty Dog Towers. She crossed over the Rainbow Bridge in March 2021 after a short illness. She was a great boss and business manager and will be a hard act to follow.
Read her book and see how she went from abandoned ex-racer to manager of Crafty Dog Cymru click here.
Links