How Rubbish the Rabbit Hound Saved Christmas
The Whole Story!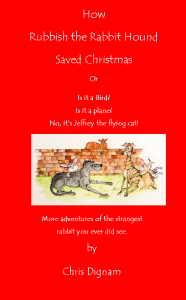 We have had many requests to make the Christmas Story available to download – consider it a Christmas present from Crafty Dog Books! It can be downloaded as a pdf file for you to read, already set out in book format.
Its free for you to download and share but not for publishing generally without our permission. Click on the text below.