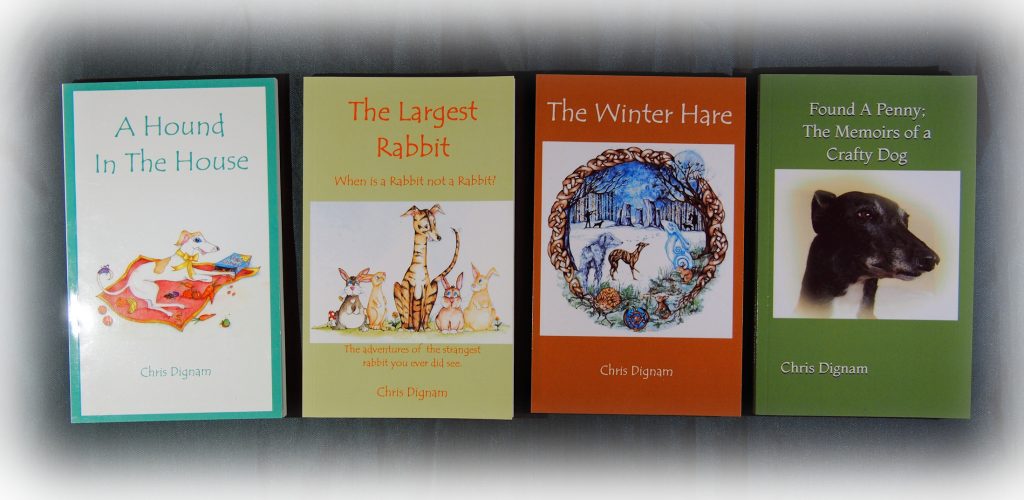 How I Far I Have Travelled
I enjoy writing, and have done as long as I can remember. I have written academic articles and numerous (boring) reports and even Emergency Plans and training exercises (the latter helped hone my skills creating fictional plots and characters!). After many requests and much nagging I wrote A Hound in the House in 2013 which was about Sally, our first greyhound, and Sammy and the others that followed. Even now I still find parts of that book touch me deeply, as I think about the times we shared together.
In 2014 I published The Largest Rabbit, my first children's book, and we even took it to schools (along with Penny) to read extracts. It's such a pleasure to see children's faces light up as they listen, laughing at the stories, or gasping at the description of the villainous fox. I love that I was able to bring the character of Finn the Deerhound into the books, a dear soul who was a real hound who lived with friends of ours in Donegal.
Whilst working on the sequel, I started writing short stories with those same characters, Hallowe'en and Christmas tales of tails, just something that I hoped would interest and amuse my readers until the next full book came out. The Winter Hare, when it emerged, was a slightly darker tale of hairy heroes and Celtic magic, once again with wicked villains. (I think that this one has proved to be our best-seller.)
When I began writing Found a Penny, the story of life with our Penny, the first draft just read like A Hound in the House 2. I scrapped it after a year or more's work and went back to the drawing – or writing – board. I started again, but turned it into Penny's story from her point of view, in her words, through her eyes. I think its worked, as I have seen and heard some wonderful reviews from readers.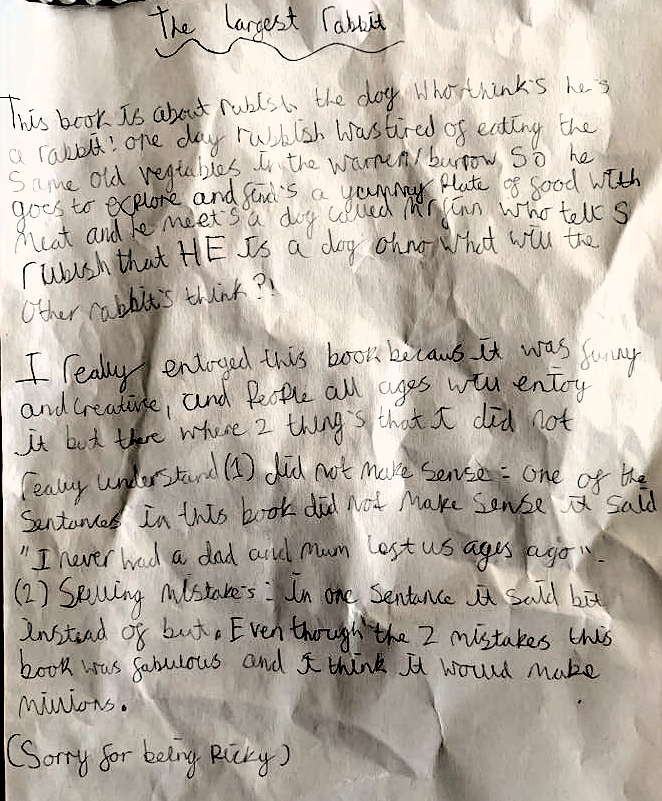 I had a lovely review this week from a pupil at a local primary school who read and enjoyed The Largest Rabbit. They suggested that with this book I would make millions. Well, not so far. But to make one person happy by reading one of my books and stories is good enough for me.
Just don't tell our accountant that.