Hi Everyone,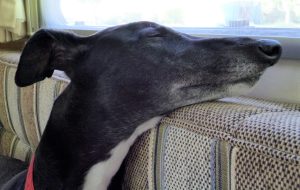 Penny the Crafty Dog and the rest of the Crafty Dog Gang will be up at the Talgarth Festival of the Mountains this weekend (23 – 24th August 2014).   It'll be great to meet you so come along and find us.  We will have our glasses and tableware including the new In Flanders Fields tumblers/lanterns, the Celtic Greyhound wine glasses and our new and very popular Green Man design. 
We will be in the main street with the other stalls, and Penny will be with us.  If not working with us, Penny will be helping out at the Greyhound Rescue Wales stand in the old Cattle Mart.
Chris will be there signing copies of A Hound in the House along with copies of the new children's favourite, The Largest Rabbit.  Come and get your signed copy before they are all gone!
There'll be music, food, a great welcome and even better – Greyhounds!
See you there!