21st September 2019 saw the launch of Chris Dignam's latest book. This time it's the true story of Penny, greyhound and Crafty Dog of the title, in her very own words. She has worked with Chris to dictate her life-story, from being born in Ireland, to her successful racing career in England, then the sudden change in her fortunes; abandoned in a field in Mid-Wales and left to fate. Fortunately, Mr Jones and his collie found this starving, cold ex-athlete and handed her over to Greyhound Rescue Wales.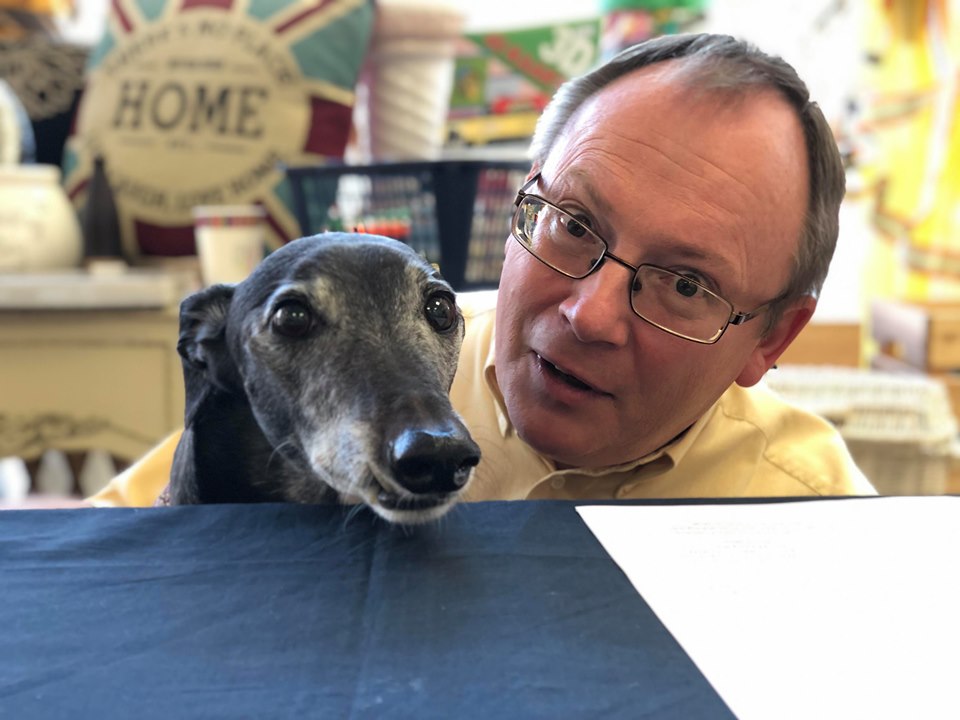 This is where Penny's life really began as she found a home with Chris and his wife Armelle. She found this all very strange, what with stairs, beds, and, best of all, smoked salmon! A hound with a gourmet's palate, she takes part in an incredible fund-raising event for the rescue charity, travels across Europe in the motorhome to aid international relations (even attending the service at the Menin Gate), and helps publicise the plight of ex-racers. She talks of her mental demons, as even her life has its dark side, but hers is a positive story.
Penny also describes how she helps out at Chris and Armelle's Craft business, and becomes known as The Crafty Dog. It's a lovely journey, with its ups and downs but you will emerge at the end with a big smile on your face.
The books are available by clicking here.