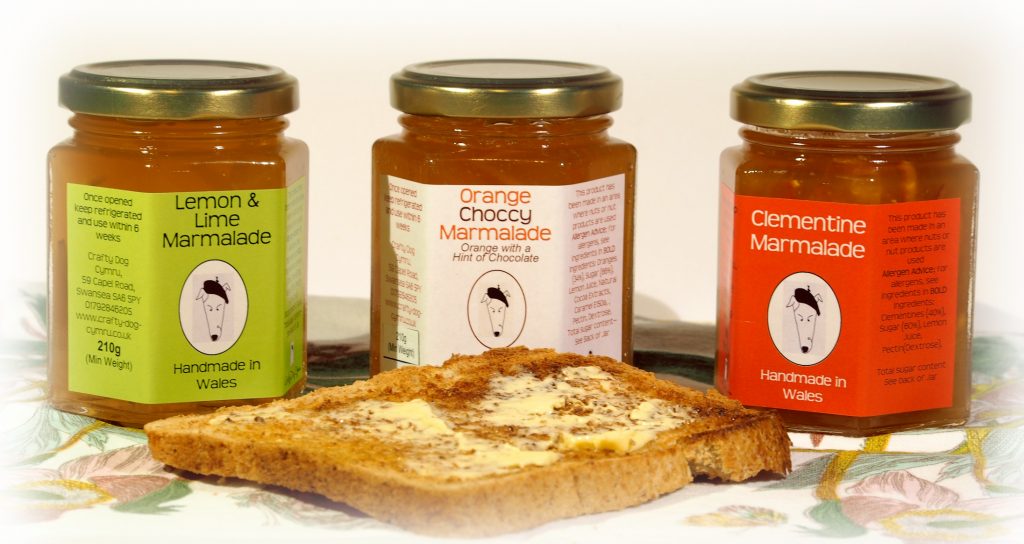 Here at Crafty Dog Cymru we create a range of Marmalades, many of which are unique to us. Everything is hand-made in small batches by us in the kitchen here at Crafty Dog Towers.
Lemon & Lime Marmalade
This is a combination of fruity lemon and sharp lime. It starts with the lemon and has the sharp lime finish – like a good marmalade should taste. A traditional marmalade with a firm set, ideal for your toast at breakfast.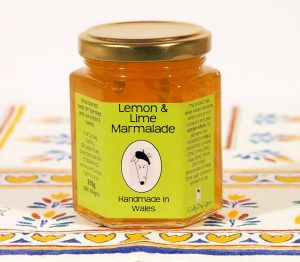 Clementine Marmalade
A beautiful sweet/sharp marmalade, a gorgeous colour and a gorgeous flavour. Based on an old recipe, this is just like eating a clementine on your toast!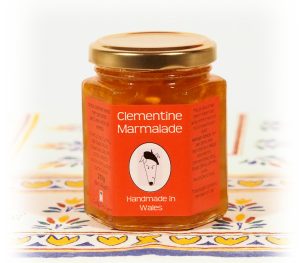 Orange Choccy Marmalade
Orange Marmalade with a hint of chocolate – a flavour that was dreamt up in a traffic jam on the Antwerp Ring Road! A lovely deep orange flavour with chocolate at the finish. Amazing! This one has to be tasted – it is as magical as it sounds. Just heavenly in a croissant.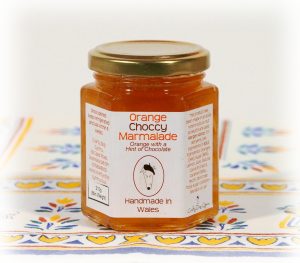 Orange & Grapefruit Marmalade
Another old recipe, this is a beautiful marmalade, rich orange in colour, and has a lovely orange citrus taste with a slightly sharp grapefruit finish. Fantastic on toast or with a sweet bread like a croissant or brioche. Recommended too with toasted (or untoasted) soda bread!