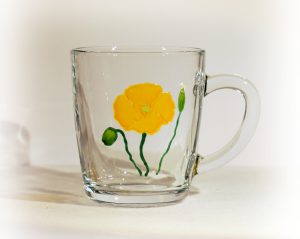 We hand-draw and hand-paint each piece of work and these glass and china mugs can be used for tea or coffee. They come in a wide range of designs, from Welsh Dragons, Welsh Daffodils, Welsh Poppies, to our dogs (greyhound, deerhound, wolfhound, or generic dog designs), cats, The Green Man, and – well, you name it, we can design it for you.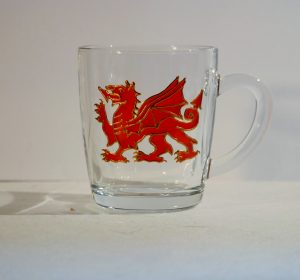 Here are a few of the range.
There are many more – check out the Mugs in our Shop by clicking HERE.